---
UPDATE: Starting January 1, 2023, I'll be posting new Trumpbert strips!
You can follow them on Mastodon, Post, Facebook, or Twitter
---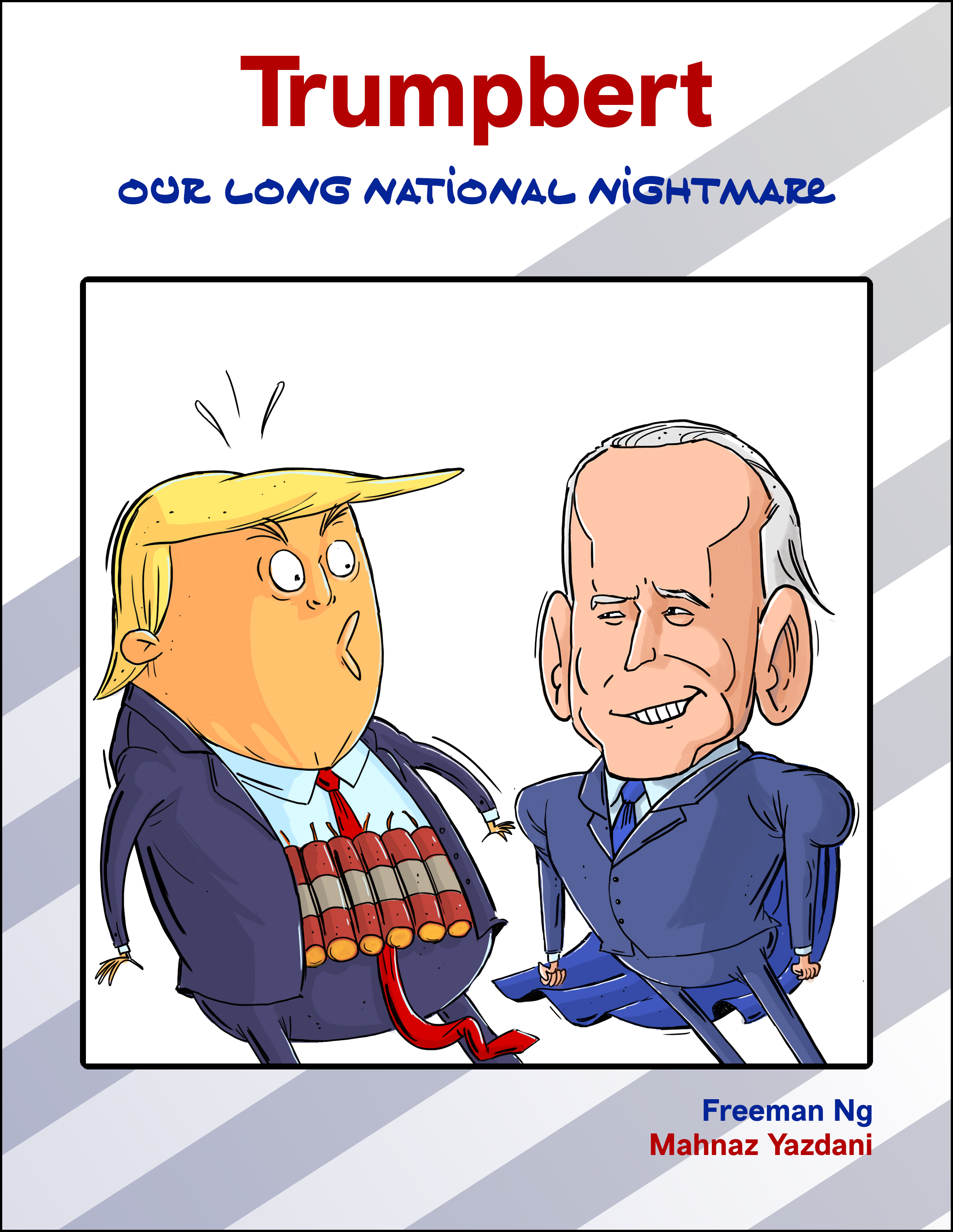 Trumpbert: Our Long National Nightmare
written by Freeman Ng
illustrated by Mahnaz Yazdani
The Trumpbert book is ready to order!
This collection of the best strips from Trumpbert's run features:
All new artwork.
Over 30 newly written, never-before-seen strips.
A new character that plays a key, though brief, role at the turning point of the story. (Spoiler alert: don't look at the cover image!)
Updated text for many of the original strips. (Now 20% funnier!)
The five Christmas carol parodies I posted Christmas week, 2020.
---
Sample Strips
---
Purchase the Book